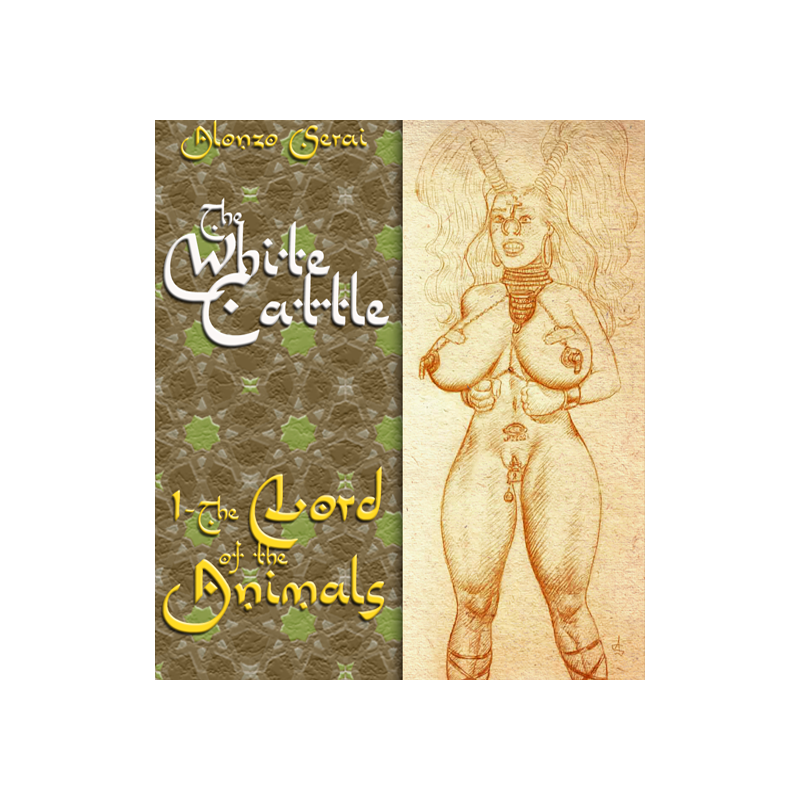 
The Lord of the Animals
The discovery of Shazilar in novels
The White Cattle : Volume 1
—
IN ENGLISH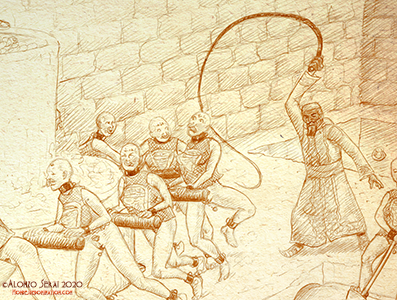 Zwanga the Lord of the Animals discovers the Valley of Shazilar
—
Pdf document
158 Pages
38 000 Words
10 Full Resolution Drawings (5 new ones)
18 new smaller drawings
IN ENGLISH
ISBN:978-2-491740-06-1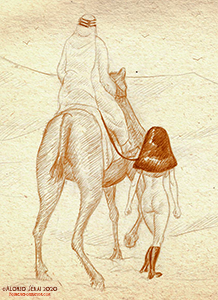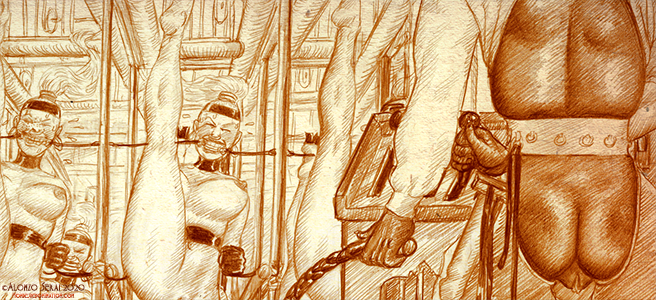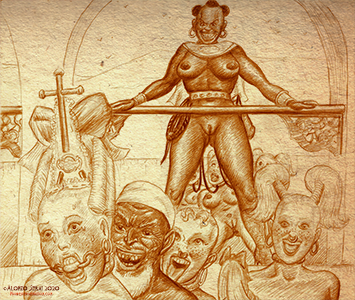 After every trip, he would come back to the cabin in the tree, mostly to check on Saadtooseeksotuwan's health. She was always giving him a warm welcome, and he was happy to stay for a few days to enjoy the delicious milk from her huge nurturing globes. But soon, the need to explore would strike him again and he would leave without warning.
He loved her as a mother, even if she didn't respond to language and only followed her instincts, like an animal. Though, after his encounter with the Shaziris, it had become impossible for him to see her as a human being at all. He tried many times to teach her how to read and how to speak, but his attempts only caused her to rush toward the cliff, triggering her urge to reach the sacred land.
Saadtooseeksotuwan had the same skin and hair color as the English, yet was very different from the white people from his books. She didn't walk with her feet flat on the ground, like the human beings he had met, though on tiptoes. She couldn't use her hands, as her arms were tied under her breasts with gold manacles. Naturally, Zwanga attempted to remove her trinkets, but Saadtooseeksotuwan never allowed it. As soon as she would realize his intentions, she would start kicking with all the strength of her incredibly powerful legs.
No customer reviews for the moment.