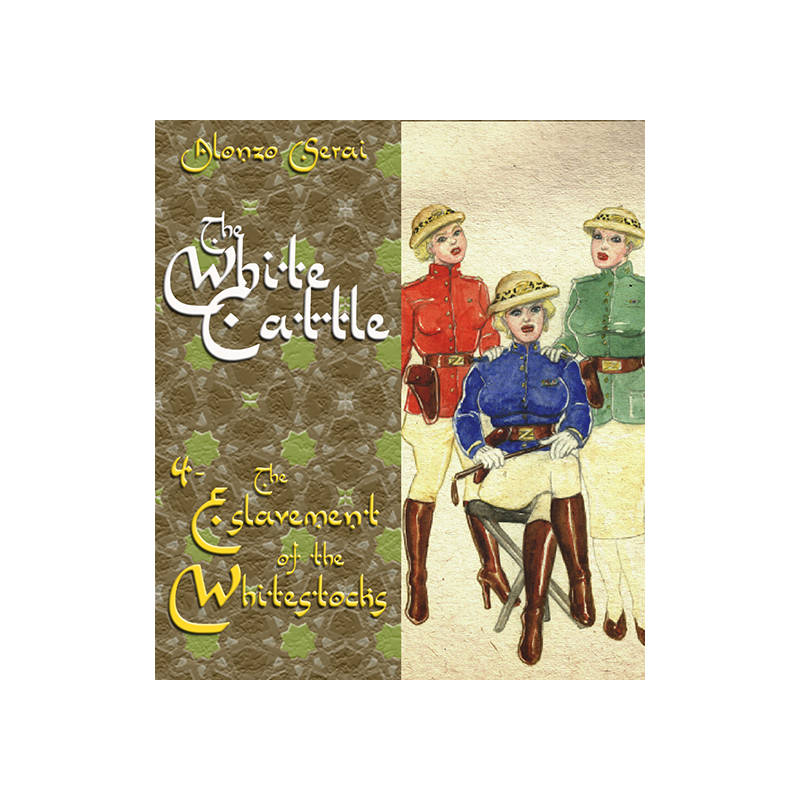 
L'Asservissement des Whitestocks
Roman illustré
The White Cattle : Volume 4
EN ANGLAIS UNIQUEMENT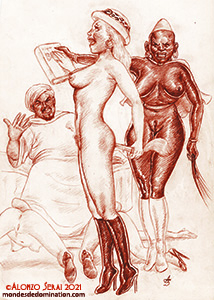 The three women of the Whitestock family are being processed through Maruk's enslaving program so they could fit Shazilar's requirements for whites.
Pdf document
160 Pages (83 double pages)
39 500 Words
16 Drawings
ISBN:978-2-491740-09-2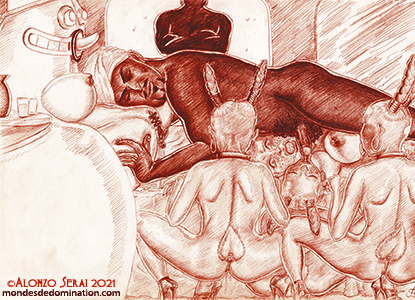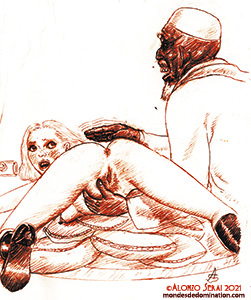 "All right Maruk," she said, "I don't like that at all, but I have no choice… I will become your pet."
"No," Maruk exclaimed, passing his hand in her hair with tenderness, "don't you know how it works here yet? You can't become a domesticated animal if you don't make the demand yourself and beg for it. Who knows, maybe the English will invade the Valley ten years from now and bring you far from me … you have to beg for becoming my pet, and that in front of at least a witness of your people. Your sister Diana will do … then you need to take the oath and sign a contract under no pressure. It is essential!"
"I can beg!"
"Of course, in that case, it's different!" Maruk said, "I'll also call Basher, who will be my bailiff as I was his."
Maruk walked out of the room and came back a few seconds later with Basher; Diana was crawling behind the scoundrel on all fours.
Janet was assailed with doubt again. Would she have to crawl like that too? What would prevent Maruk to become cruel with her when she wouldn't be of interest anymore?
Maruk seemed to have noticed her trouble, as he passed his hand in her hair again. Janet shut eyes and got a deep breath. No, she was imagining things; he would not harm a fly … and he was seeing himself as a protective grandfather to her.
Aucun commentaire pour le moment